In 2023, with the internet having made the world a smaller place and very much created a consumer's market, those looking to purchase a new building for their garden will often dwell on whether to purchase a product from an online only firm who offer a prompt delivery service, or from a local manufacturer such as us.
Of course, I may hold a bias view, given I am writing this blog as a director of a local manufacturer of timber buildings, however being a female who previously knew very little about timber buildings, during my twenty years in the business I feel I am now almost a semi-pro in all things Sheds!!!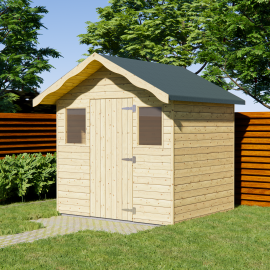 Buying from an online firm will often save you a small amount of money, you will often get a speedy delivery and a product that will initially do the job once you have put it up yourself.
In comparison, when you purchase a building from us, a small local business who have been trading for more than 35 years with an excellent reputation and credibility, you will receive a personal touch in your customer experience. You will be able to design your building with us, have any shape etc to suite your individual needs. We will then make your building for you from scratch, deliver it install it and what more but give it a base coat of preservative treatment. That way, you can be at peace knowing your building has been installed by a team of professionals with more than 30 years of experience.
If in doubt with what you require, you can visit our showground to see our products in the flesh. We can also come out to you to measure up for free and give you advice and guidance on what we think will be best for your environment and individual needs.
I can promise you that when you purchase a building from us, you will have a product from that is only made out of the highest quality Swedish red wood, whereas those who solely trade in online will often sell buildings which are made out of a home-grown cheaper white wood, hence the fact you can often get a product online a little cheaper.
Our buildings are built with exceptionally high quality that will last for years to come. A product from an online company who use a cheaper white wood, may look good for the first year, but post that you will experience gaps in-between the timber planks, as the wood shrinks when the sun evaporates the moisture and sap from it. Then, trying to get an after sales service from an online firm can often prove tricky.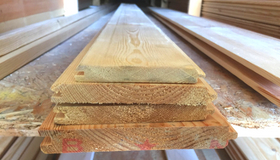 Whereas with us, you can just pop in, call us or msg us through our new online interactive service and we will always respond in readiness to help you. We pride ourselves in our after-care service should you need it, but more importantly we build our products to such a high standard, 99% of our customers will never need to speak to us about an existing product again.
I think there is absolutely a place in every household today for purchasing goods from an online platform, and I do this daily, and is something we also provide here through our website. However, for the purchasing of a large product such as a garden building, you surely cant beat a more personable, face to face interactive service, giving you an opportunity to see a product for yourself before buying from a group of people who will continuously go up and beyond to serve you well, and have done for more than 35 years.
Thanks for taking the time to read my blog. Please don't hesitate to get in touch with me if you would like to discuss anything I have mentioned, or are interested in any of our products. I am here to help you get what you need!